Edd China's Aero Engines
Jonny Smith visits Edd China's stand at The London Classic Car Show 2019 to see some classic motors with unusual engine specs.
---
Gallery - The London Classic Car Show 2019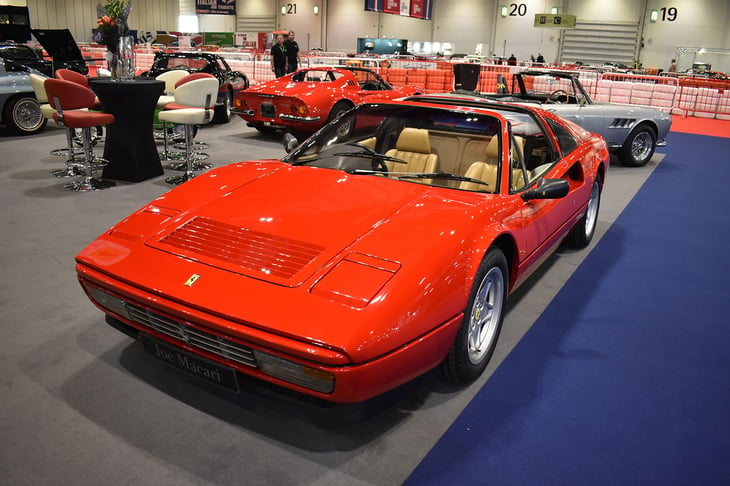 A selection of photos taken from The London Classic Car Show 2019, driven by ERS. A mixture of stunning cars, our much-loved motoring icons & our brokers enjoying parade rides. View the gallery here.
---
The car you first fell in love with...
Valentine's Day fun, Jonny Smith talks to enthusiasts at The London Classic Car Show 2019 about their first motoring crushes.
---
Life in Cars - Ian Callum, Director of Design at Jaguar
Jonny Smith talks to motor design icon Ian Callum at The London Classic Car Show 2019.
---
Highlights from The Big Electric Classic Debate
Our live debate at the Supagard Theatre on Friday & Saturday, chaired by Tiff Needell, was a huge success – attracting a crowd of show-goers and car enthusiasts to hear some fascinating viewpoints as to whether classics should ever be converted to electric – we heard from the likes of Joe Macari, Edd China, Jonny Smith, Motoring Editors Paul Hudson & Mike Fernie, Richard Morgan, Raphael Caille plus our own ERS experts, Alan Bradbury & Tom Donachie. Remember you can still have your say in our online poll here.
---
A tour of Preview Night with Jonny Smith
Jonny Smith takes a look around The London Classic Car Show 2019 ahead of opening on preview night.
---
Gallery - The Big Electric Classic Debate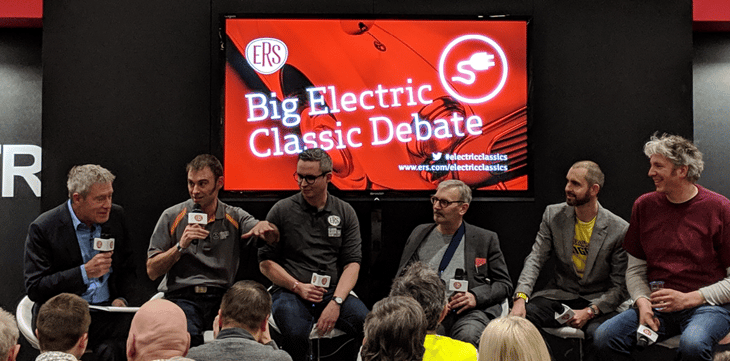 On Friday and Saturday at The London Classic Car Show 2019 we held our Big Electric Classic Debates. Entertaining, thought-broking, and at times heated, we'll be sharing video highlights from Friday's debate very soon. In the meantime, here's a selection of pictures we took at both events. Remember you can still have your say in our online poll here.
---
Is an electric classic still a classic?
It's not generally considered good practice to populate your company's blog with dirty words.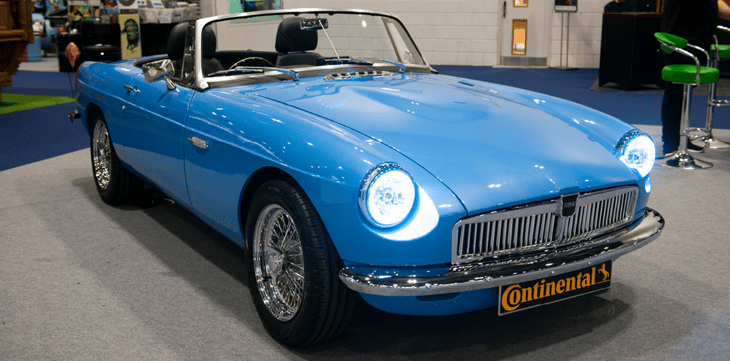 Yet in one of our core specialisms – the Enthusiast auto market – 'modification' is a term that can cause significant offence. When you're dealing with aged vehicles many drivers feel were built to perfection, the verb 'to modify' does not mean to enhance; to some it means to inflict damage.
---
Are friends electric? - Jonny Smith
We have seen the rise in sales and – I think – big shift towards acceptance of – electric new cars in the last few years.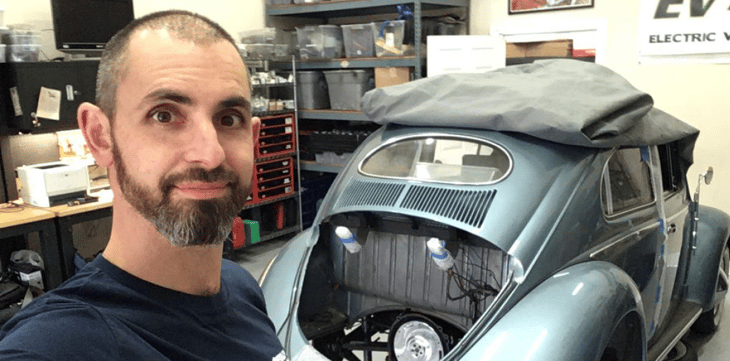 Tesla has acted as the poster child of making EVs (electric vehicles) desirable, tech-sexy and able to embarrass fossil fuel propelled machines. The other more established car brands are now following in hot pursuit. Jaguar, Nissan, BMW, Renault, Mercedes, Audi, Kia, Hyundai, Volkswagen and others are bringing EVs to market that intend to coax us out of diesels and into emission-free guilt-free tax-escaping luxury.
---
ERS Meets Joe Macari
Take a peek at ERS' interview with prestige car dealer and ex-racing driver, Joe Macari, sharing which cars he was most excited about bringing to the show – there are some absolute gems in there!
---
Raising a glass to the iconic vehicles of cinema at this year's London Classic Car Show
Can it really be 60 years since the Mini first hit the streets of the UK?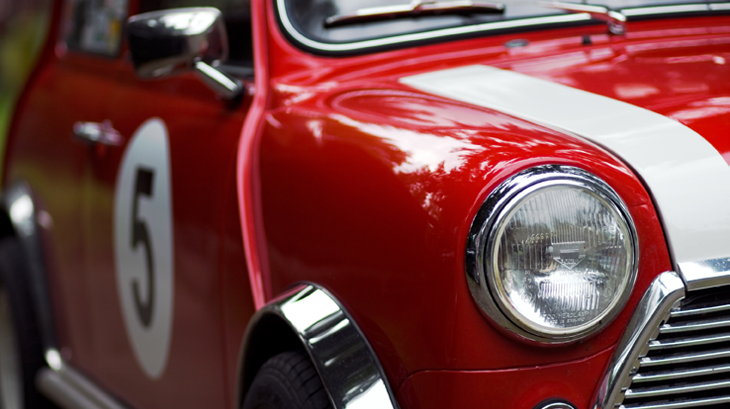 The Mini is one of the auto world's true icons, not just because of its popularity or design innovations, but because of its association with The Italian Job, the most iconic motoring heist movie in history. The Italian Job not only made the Mini cool, but it ensured the vehicle would transcend motoring and forever occupy a place in the hearts of film lovers across the globe...